About the Netherlands
The Netherlands, also known as Holland, is a country in Western Europe. It borders Germany and Belgium. Although small, it has a thriving economy (17th in the world). Its inhabitants, the Dutch, are open-minded and almost everyone speaks English.
Over 17 million people live in the Netherlands. That makes it one of the most densely populated countries in the world. And yet it doesn't feel crowded.  There are woods, fields, parks, and water. Lots of water. The country has over 500 kilometers of coastline, 3 big rivers and many smaller ones, and 165 canals in Amsterdam alone!
HAN University of Applied Sciences has campuses in Arnhem and Nijmegen. These cities are located in the east of the Netherlands, near the German border. Find out more about these cities below.
City of Arnhem
Arnhem is known as a creative city. You can see that everywhere, but especially in Karendal and Spijkerkwartier. These previously disadvantaged neighborhoods have been rejuvenated into lively areas with lovely houses and cosy restaurants. Arnhem is also the cultural capital of East Gelderland.
City of Nijmegen
Old city, young vibe! That's the slogan of Nijmegen. And it seems to be right, because Nijmegen is very relaxed and there's plenty to do. It's the city of the Waal beaches, the Four Days Marches and stunning nature. It's also the city of students. With both a university and a university of applied sciences, it really feels like a student city.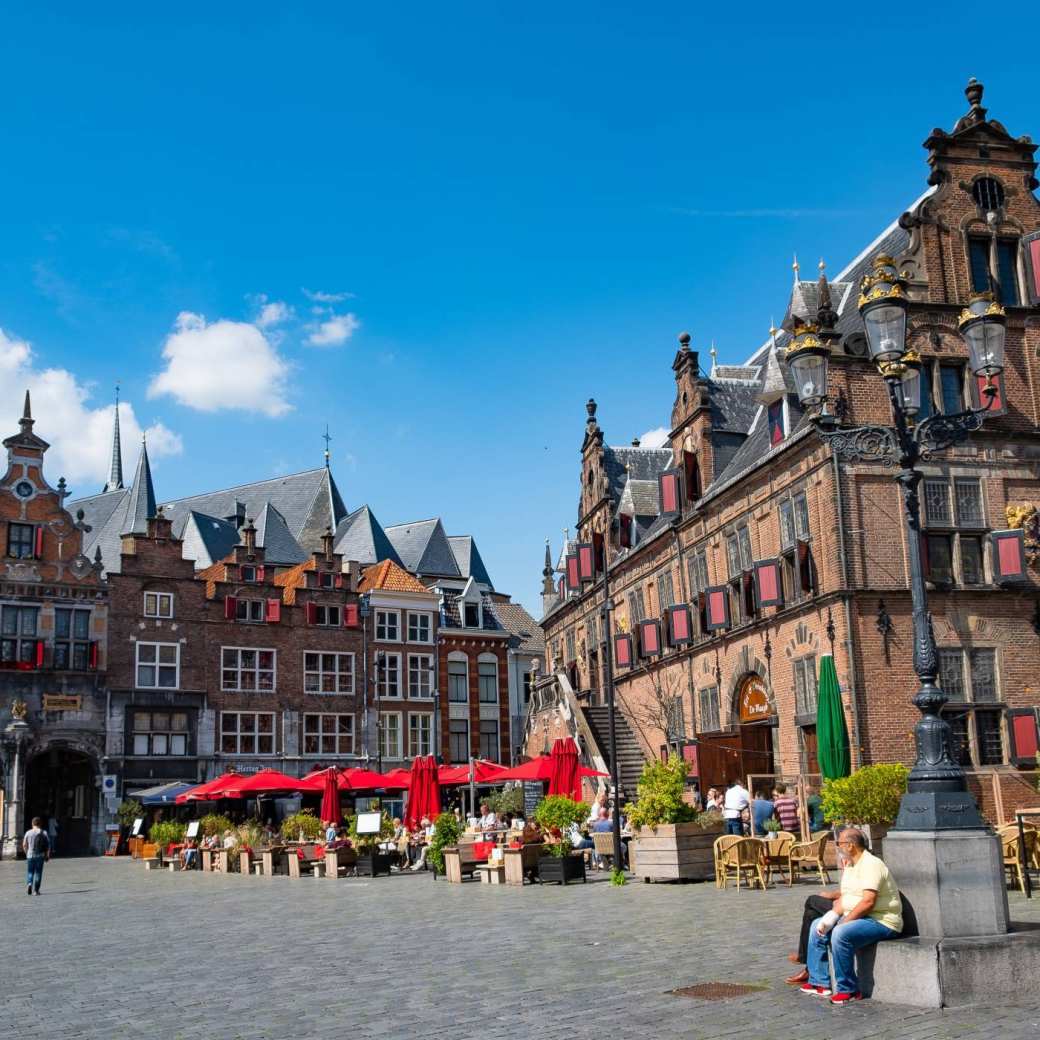 Habits and customs in the Netherlands
Dutch ways
Like every other nationality, the Dutch have their own ways of going about everyday life. As a student at HAN, you'll experience this first-hand. Curious to read a little more about the Dutch ways? 
Cycling paradise
The Dutch love cycling. In the Netherlands, cycling is one of the main forms of transport. In fact, the country has some 35,000 kilometers of bicycle paths. People use bikes to get to work or school, to go grocery shopping, or to get home after a night out. 
Eating and drinking habits
Dutch people have interesting eating and drinking habits. Traditionally they eat a lot of bread and potatoes, but this is changing somewhat. Raw herring with onions on top is a delicacy by the way!  
In the Netherlands, children get to eat chocolate sprinkles for breakfast. No wonder Dutch children are amongst the happiest kids in the world! 
The Dutch are also one of the biggest coffee drinkers in Europe. When you visit a Dutch person in their home, usually the first thing they say is "Coffee?". 
Dutch directness
The Dutch are quite direct. When you meet them, you might feel a little intimidated because they ask you so many questions. Perhaps even personal questions! Don't be offended though. That is their way of being open and friendly. 
Get to know the Dutch!
Like to get to know the Dutch better? When you come and study at HAN, there will be plenty of opportunities!
Students on living in the Netherlands
Dutch innovation
The Dutch are famous for their entrepreneurial spirit and innovative ways. Already in the 17th century, the Dutch were known for their maritime tradition and international trading.  
Today the Dutch are recognized leaders in water management. And Dutch managers often take up top positions in international companies.
The Netherlands is also successful in science and the arts. Illustrious painters from the past, such as Rembrandt and Van Gogh, have made Dutch painting famous. Today Rem Koolhaas is known around the world for his architectural designs.  
The Netherlands also has its Nobel Prize winners: Jan and Nicolaas Tinbergen. They contributed to the sciences of economics and biology.