Applied Biosciences & Chemistry
Are you looking for an intern in biosciences or chemistry? Do you have a research project for which you could use some help? Or are you perhaps in need of lab equipment? We can help.
OPPORTUNITIES FOR COLLABORATION
The School of Applied Biosciences and Chemistry trains students to become full-fledged, internationally oriented analysts and researchers. But we also do more. Research, for example. At our school, motivated lecturers, researchers and students work together on various research projects. The work field completes the triangle with education and research. 
Our collaborations with companies, hospitals, research institutions and other organizations ensure that our degree programs are aligned with market developments and our research projects are linked to professional practice.
This page describes all the opportunities for collaboration between our school and the work field. If you see opportunities, would like to collaborate with us or have questions, please email contact.atbc@han.nl.
Work field
Preferred partners
We have signed a contract with a number of companies. The aim is to work intensively with these companies in the education and research of our school.
These preferred partners are:
Services
The School of Applied Biosciences and Chemistry offers services that may be of interest to you. For example, we rent laboratory equipment and make our laboratory facilities available to businesses. We also offer courses and training that can be customized to your needs.
Research
: 
HAN Biocentre
HAN BioCentre is a center of expertise that focuses on the development, preservation and transfer of knowledge in the field of applied biosciences and chemistry. In doing so, we help solve social issues in a sustainable way. The discoveries we make can be applied in the agricultural sector, the food industry, the pharmaceutical industry or health care. We rely on requests from the business community, the (financial) support of public authorities and the appeal of the profession to researchers and students. For more information, mail the HAN BioCentre coordinator, Richèle Wind.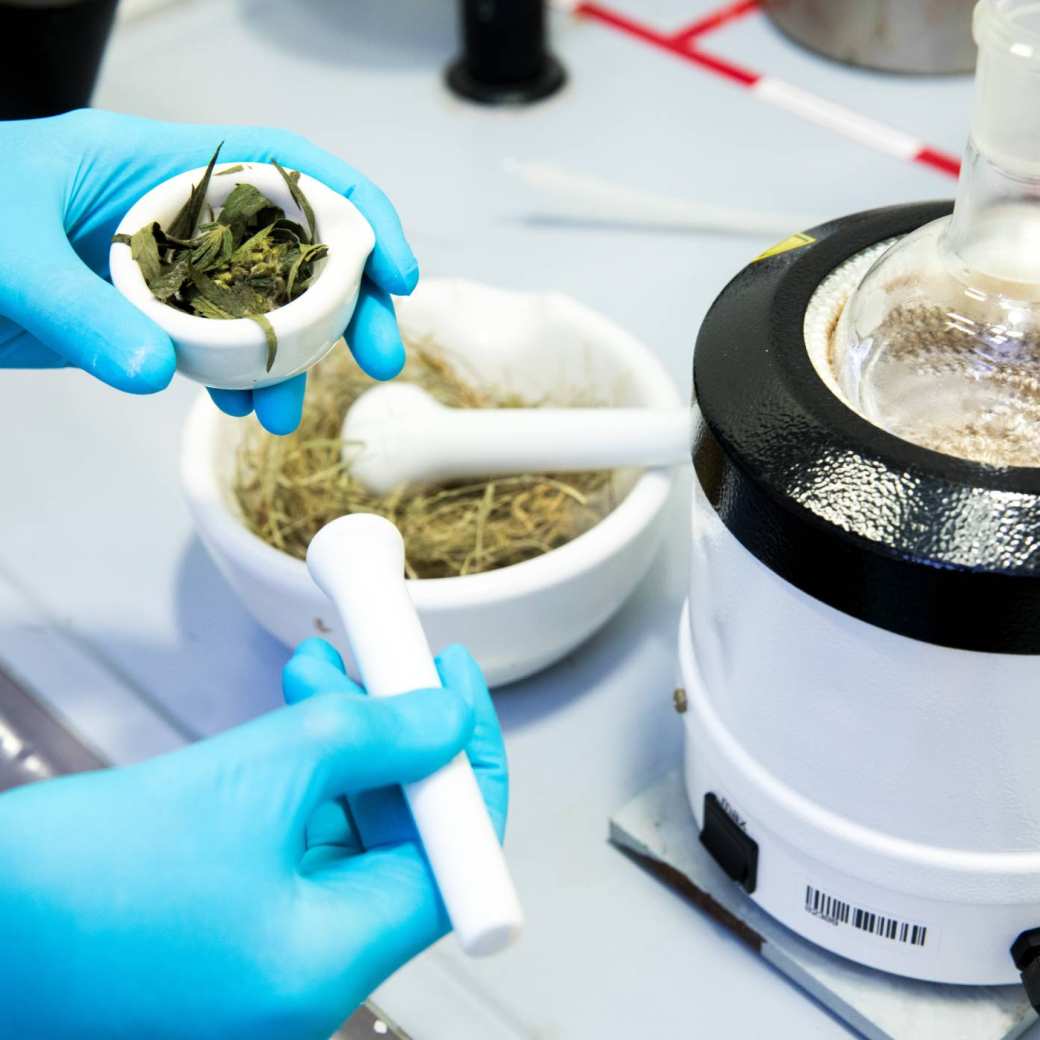 HYBRID WORK-BASED LEARNING ENVIRONMENT
In a hybrid work-based learning environment, students put theory into practice within a real-life context.
Education
Biosciences and chemistry programs
The School of Applied Biosciences and Chemistry offers 5 bachelor programs, 2 master programs and 1 part-time program. We also offer a wide range of courses and postgraduate programs. We can work with you to educate your future employees or retrain your current staff. Would you like to work with us in education? Read about the possibilities below.
ADVANTAGES OF WORKING WITH STUDENTS
Curiosity
Students are used to and keen to learn new knowledge. If they discover they don't know enough about topics related to your problem, they will search for it. Students are also part of a knowledge institution, which means they can get information from various experts, such as lecturers and professors.
Fresh perspective
Students are not yet influenced by the work field. They are learning to look at problems from various perspectives and can seamlessly apply this to your question. They're focused on staying alert, which allows them to see when day-to-day business could be improved or is not entirely logical.
Innovativeness
Students are highly innovative. They are taught to think up solutions and concepts that are innovative, challenging and creative, and they can do this better than anyone. They can give free rein to their creativity during school assignments and later develop these ideas into realistic and concrete forms.
Focus on performance
Students are at the start of their professional careers. So, they want to make a name for themselves to ensure the best possible start in the work field. Also, students are constantly being judged on their work. So they often know whether it's up to scratch, and they like to improve where they can.